After emailing the video to myself, I imported it into Photoshop by going to File > Import > Video Frames to Layers and selecting the file.
A dialog box will pop up to allow you to clip down the video. I went ahead and cut it down since I only needed the middle of my video. If you don't clip the video down now, you will do it later, but it helps to narrow down the number of video frames you will be importing if you already have an idea which part of the video you want to use.
I didn't limit the frame rate at all, since I wanted to have as many frames to work with as I could.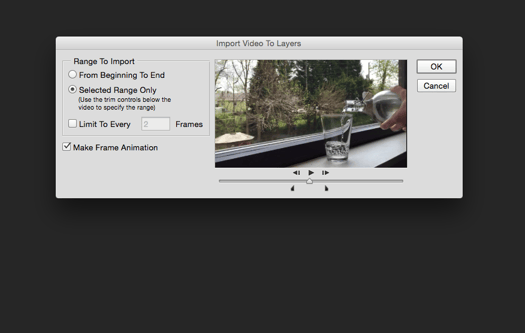 Make sure the Timeline is visible in your window by going to Window > Timeline. You should automatically see the the Frame Timeline, but be aware that Photoshop also has a Video Timeline, and it works the same but looks a little different from what you will see in my screencaps.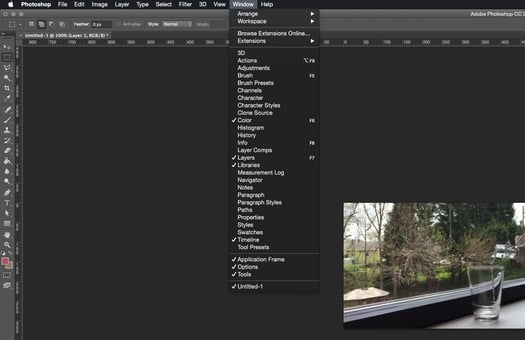 Now that your video is imported, you will see all the imported frames in your Timeline (usually found at the bottom of your Photoshop window).
In the Timeline, you can set the speed at which your video will play back. I set mine at .08 seconds, because it seemed to be playing too quickly when I exported the final file. You may want to experiment with this to find the right frame rate for your video.
Set your Timeline to repeat Forever, so that your GIF will loop infinitely.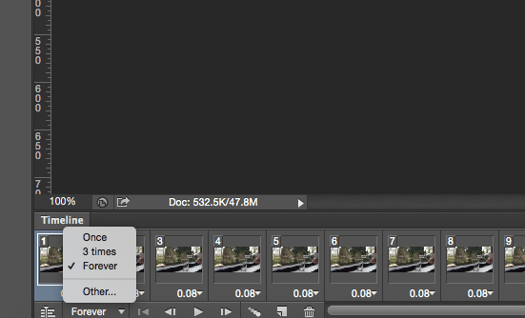 Now, play back the video in Photoshop and delete any frames you don't need until you have just the exact clip you want to show.
It helps later in the editing process if you delete the layers that correspond to the frames you've deleted, that way they are out of your way.
I only ended up importing about 4 seconds of video, and it amounted to around 90 frames. Once I had deleted all the extra frames I no longer needed, I was down to 10 whole frames, which makes for a very, very short video.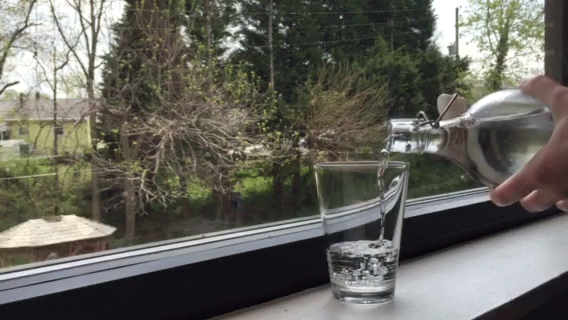 Clipped down (before editing)